Build or make your own hot tub
Build or make your own hot tub?
Do you want to make or build a hot tub yourself? Even then we may be able to do something for you. As a manufacturer, we can supply you with various individual parts or in the form of a kit. We supply:
indoor or outdoor heaters;
loose parts with regard to connecting;
banisters (stainless steel);
Are you going to make or build a hot tub yourself, let us know what you are looking for and we will send you a quote without obligation and additional advice.
The hot tub inner cockpit, cockpits
If you want to make your own hot tub with our tub as a base, you can of course always do so when the tub is available for self-build. In times of scarcity of raw materials, we hope for your understanding. We can supply an LDPE tub in sizes 160 Ø or 180 Ø cm. Price on request and available in gray anthracite. When purchasing, do not always focus blindly on low tub prices, but check the differences in advance. An LDPE tub cannot be compared with other materials such as PP (welding seams), fiberglass (scratch sensitive, osmosis) or HDPE. Secondly, our tubs are available separately, but you will probably also need an insulation ring under the benches and a drain set. These are of course also available separately from us.
Covers for a Hot Tub
Do you already have an existing hot tub and does your lid need to be replaced or do you want to build or make your own hot tub? Then we may be of service to you. We supply various covers for wood-fired hot tubs or plunge pools. You can choose from a wooden lid made of thermowood or an artificial leather lid. If you want to order a lid from us, always send a photo of your hot tub. Only then can we indicate whether we can offer a solution or not.
hot tub heaters
Our hot tubs are all equipped with powerful wood-burning stoves with a high net efficiency, varying in 30, 40 or 45 kW. For example, we supply 30 kW aluminum internal heaters, as well as 45 kW outdoor heaters (black coated). If you also want to integrate the outdoor stove nicely with your terrace, we can also provide the 45 kW wood-burning stove with a glass window instead of a standard closed door. If you are considering ordering a separate outdoor heater from us, please realize that not every outdoor heater will fit on every Hot tub. With an outdoor heater, it is important that the heater lead-throughs in your own hot tub are matched to the height of the lead-throughs in the heater. For example, the upper passage in your Hot Tub may not be lower than that of the new heater. If you have any doubts about this, get good advice in advance.
Thermowood wood parts
Since we assemble our Isbjørn Hot Tubs ourselves, we can supply you with various parts in thermowood. For example, we can supply thermowood stairs, drink trays, plank sets for finishing around your hot tub, wooden edges for your tub, lids. We like to think along with your garden project as we have been active in garden furniture for years.
handrails
We have had our own stainless steel stair railings developed for our Isbjørn line, as you can view elsewhere on the website. You can also order these separately from us via email to info@isbjorn.eu .
What customers say
Our new hot tub has been in place for a few months now and we are very satisfied. This started with delivery and installation. With us he had to go over the roof. This was not a problem, because the hot tub was delivered neatly packaged on a pallet. Once on the ground it was just a matter of removing the foil and tilting it and it was standing. Installing the heater and filter was also a matter of attaching hoses, turning and firing. We have already spent wonderful hours in it. Both in the hot summer and now in the cold under the starry sky.
I would like to thank you very much for thinking along and delivering the hot tub. The finish and appearance in our garden is more than expected! For now, the neighbors can watch (later we'll blind this corner), but everyone is jealous! Since the delivery last Saturday there hasn't been a day that we haven't enjoyed the tub. Especially with this warm weather, daily heating is not necessary, which results in a refreshing bath every day. We are therefore very pleased that we were able to submit all our questions and wishes to Isbjørn and Woodmex before purchasing this eye-catcher.
Very satisfied with our Isbjorn hot tub. The large heater heats the tub quickly. In the beginning, be careful not to heat too hard so that it gets too hot. All in all, it is wonderful to enjoy and also super cozy with the whole family. Well advised and nice to see the manufacture.
Finally started installing the hot tub today. We couldn't wait to sit in it for a while. And thanks for the warm hats.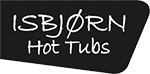 Since February 2019, ISBJØRN HOT TUBS has been part of the Woodmex Group, which has been located in Wormerveer (NH) for many years. Thanks to the greatly improved quality, improved final checks and our own delivery service, you can now find our hot tubs in several European countries.