Winter atmospheres with Isbjørn
Dear reader,
It is winter and we can feel it in the low temperatures. Also with our eastern neighbors where it is supplemented in certain parts of the country with a nice layer of snow. This always gives nice atmosphere pictures and a perfect atmosphere to enjoy your own Isbjørn hot tub.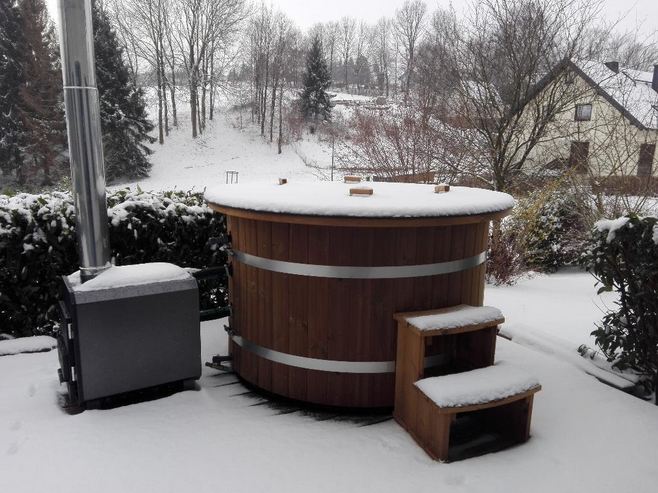 The contrast could not be more beautiful, the warmth of the dark brown thermowood and the vapors that rise from the water on the one hand, on the other the tranquility of the white landscape and the beautiful layer of snow on the wooden lid. This is exactly the added value of our Isbjørn Hot Tubs. From the bath you still experience the wooden atmosphere of yesteryear, but at the same time it is a very practical tub that can be cleaned quickly after use. Requires little maintenance.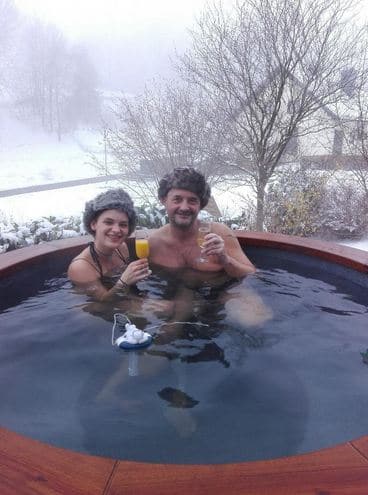 Our new showroom in Bad Steben opened last week, and it looks like our representatives Carmen and Udo couldn't resist the temptation.
We wish them both every success.