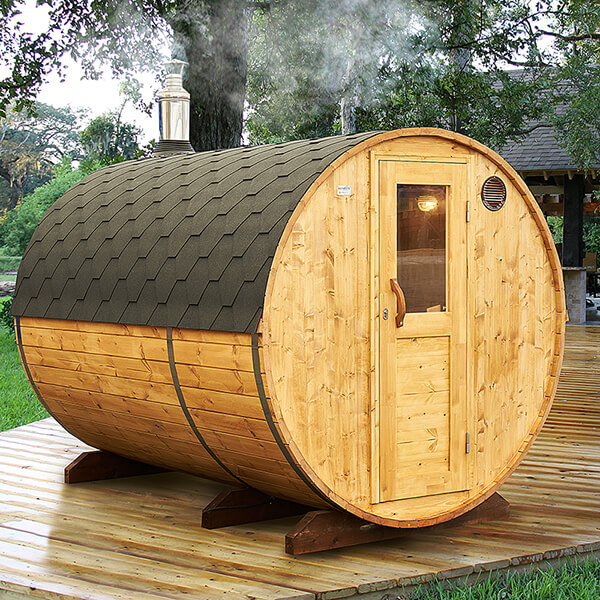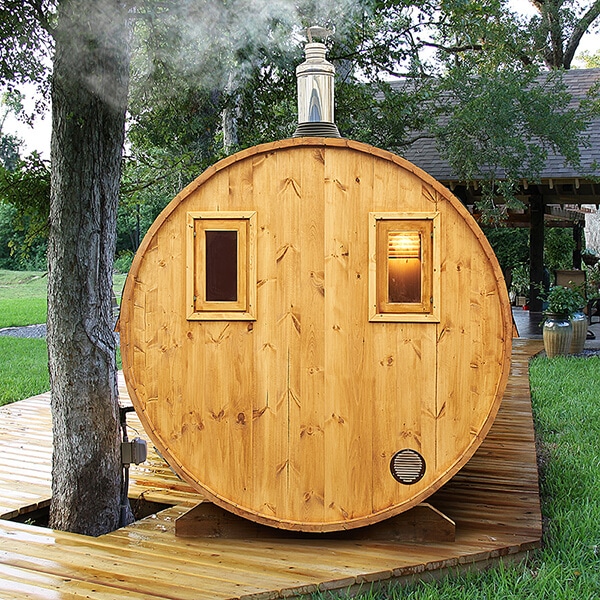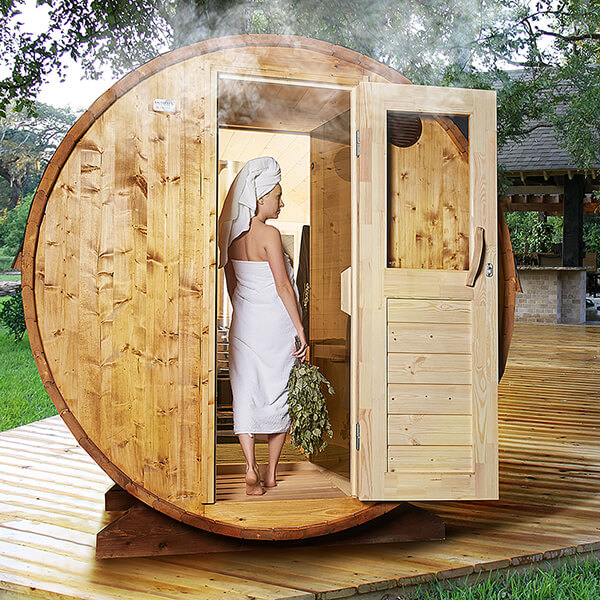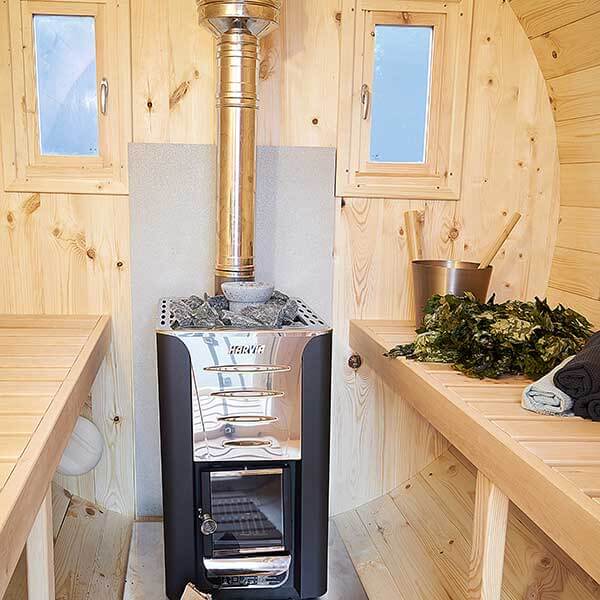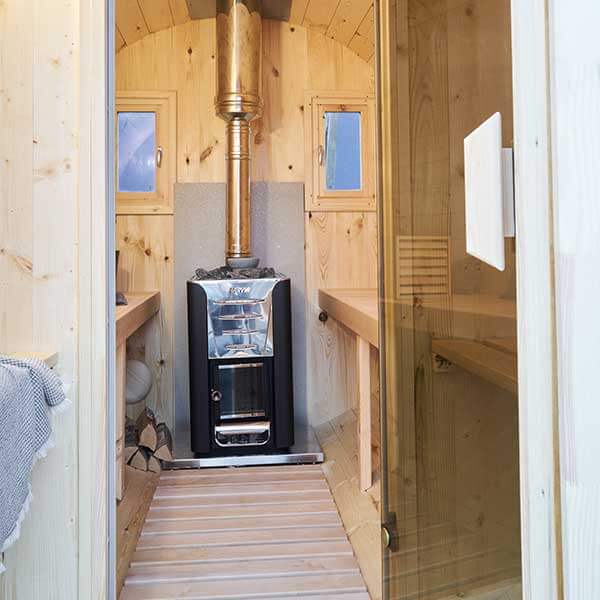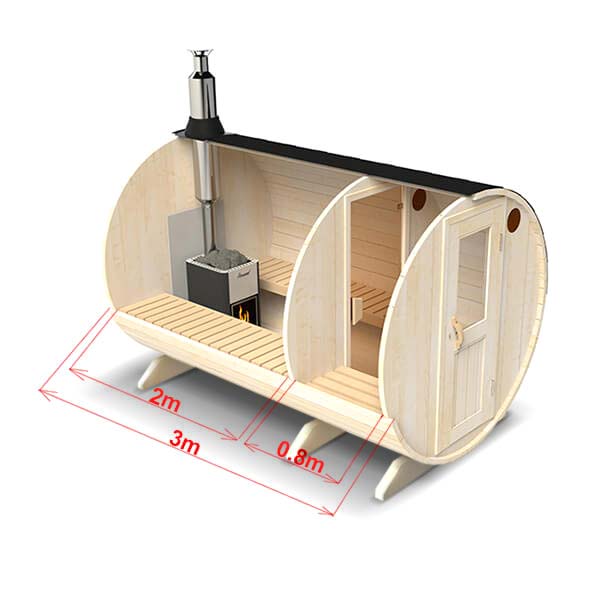 Isbjorn Barrel Sauna 300
Suitable for: 4 persons
Kit: € 4.695,00*
Mounted: € 5.395,00*
* choice of electric or wood stove
prices saunas are excl. stove
What customers say
Our new hot tub has been in place for a few months now and we are very satisfied. This started with delivery and installation. With us he had to go over the roof. This was not a problem, because the hot tub was delivered neatly packaged on a pallet. Once on the ground it was just a matter of removing the foil and tilting it and it was standing. Installing the heater and filter was also a matter of attaching hoses, turning and firing. We have already spent wonderful hours in it. Both in the hot summer and now in the cold under the starry sky.
I would like to thank you very much for thinking along and delivering the hot tub. The finish and appearance in our garden is more than expected! For now, the neighbors can watch (later we'll blind this corner), but everyone is jealous! Since the delivery last Saturday there hasn't been a day that we haven't enjoyed the tub. Especially with this warm weather, daily heating is not necessary, which results in a refreshing bath every day. We are therefore very pleased that we were able to submit all our questions and wishes to Isbjørn and Woodmex before purchasing this eye-catcher.
Very satisfied with our Isbjorn hot tub. The large heater heats the tub quickly. In the beginning, be careful not to heat too hard so that it gets too hot. All in all, it is wonderful to enjoy and also super cozy with the whole family. Well advised and nice to see the manufacture.
Finally started installing the hot tub today. We couldn't wait to sit in it for a while. And thanks for the warm hats.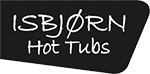 Since February 2019, ISBJØRN HOT TUBS has been part of the Woodmex Group, which has been located in Wormerveer (NH) for many years. Thanks to the greatly improved quality, improved final checks and our own delivery service, you can now find our hot tubs in several European countries.